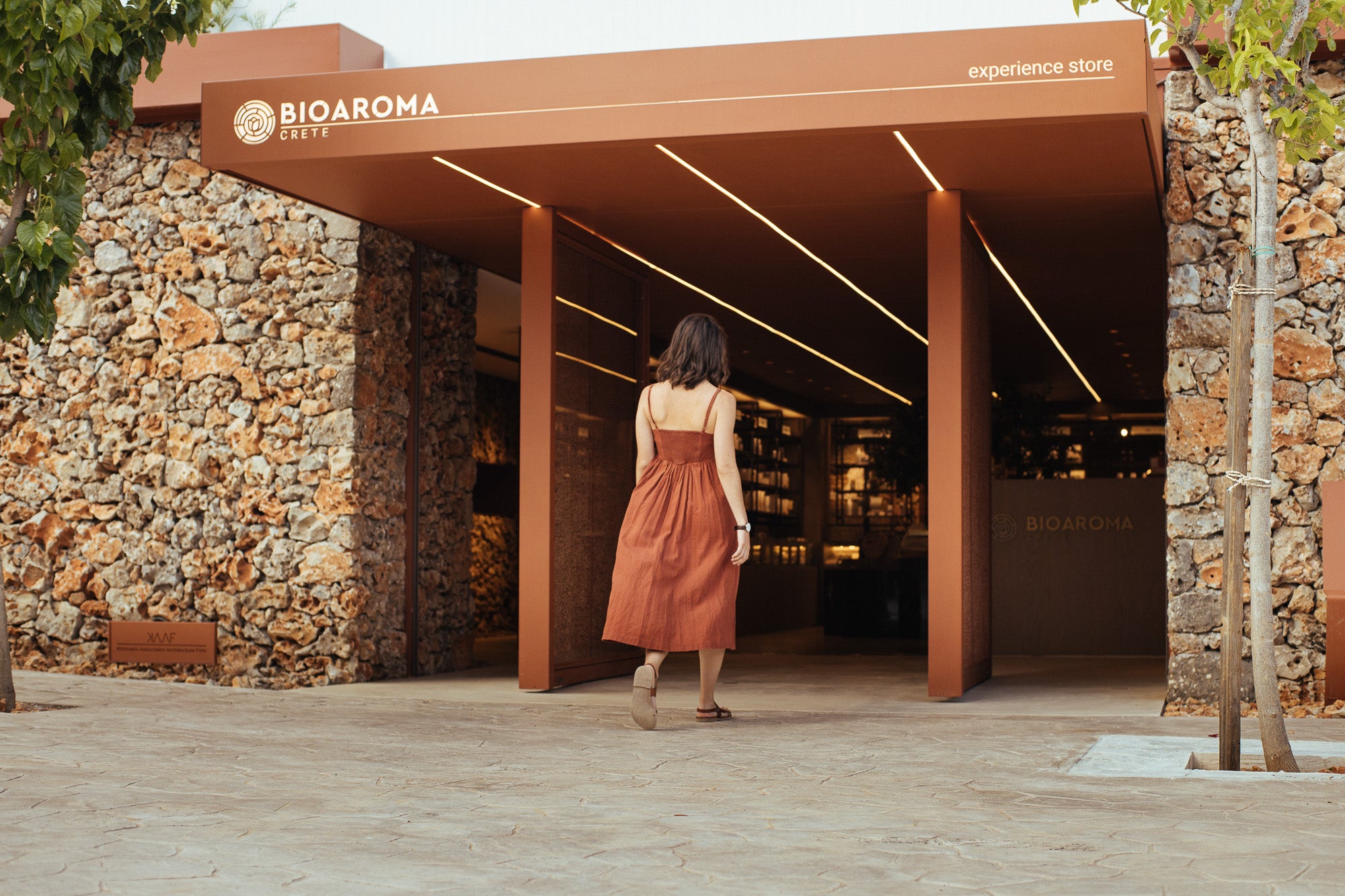 We invite you to immerse yourself in the world of Bioaroma in our award-winning Experience Store*
Designed with sustainability in mind by pioneering architectural practice KAAF I Kitriniaris Associates Architecture Firm, the space connects you to all that we hold dear: our products, traditions and values. Filled with stone and natural wood, the store mirrors the natural beauty of the land surrounding us and has been designed as a multisensory playground to delight your senses. You can hear the story of our Minoan legacy in our cultural museum, marvel at the benefits of our incredible products through touch and taste, be enchanted by the intoxicating aromas of our essential oils and rare and exquisite fragrances, and have some fun with a few Selfies in our photobooth.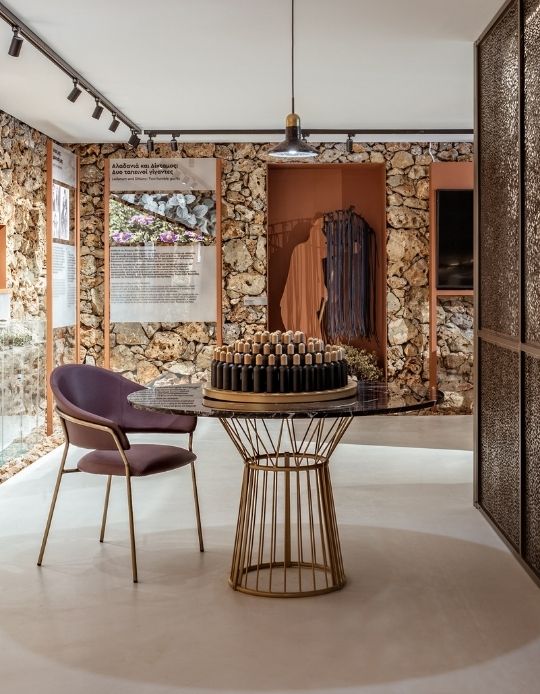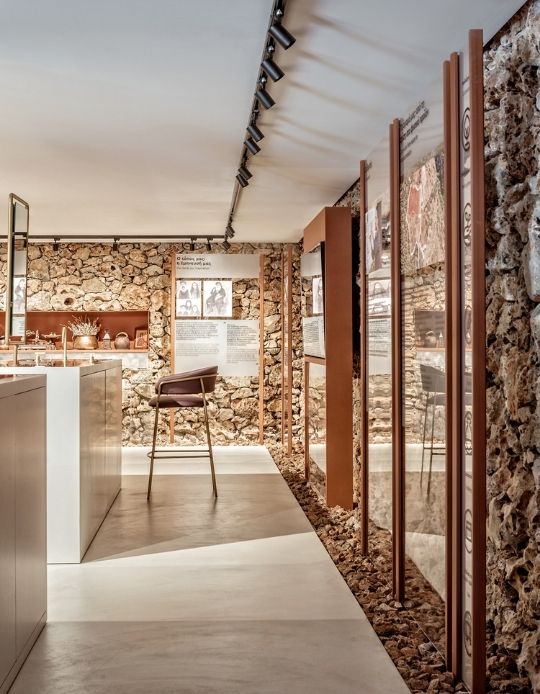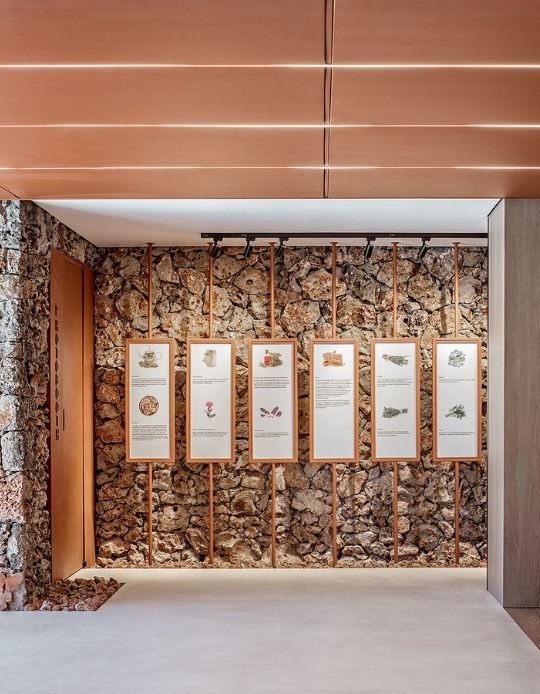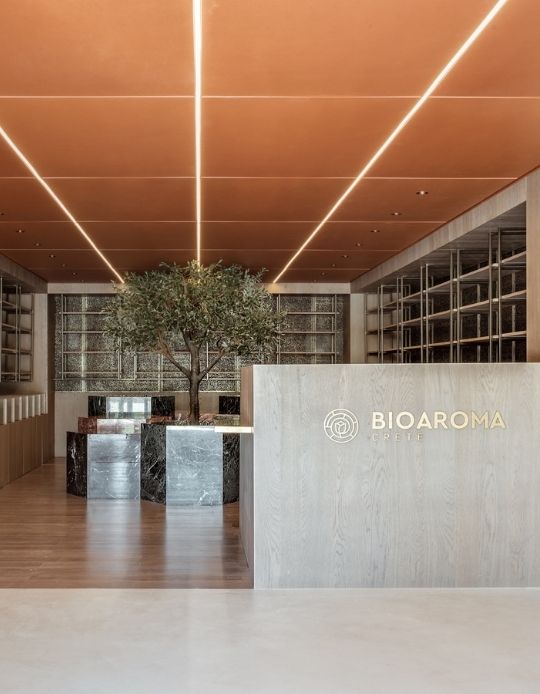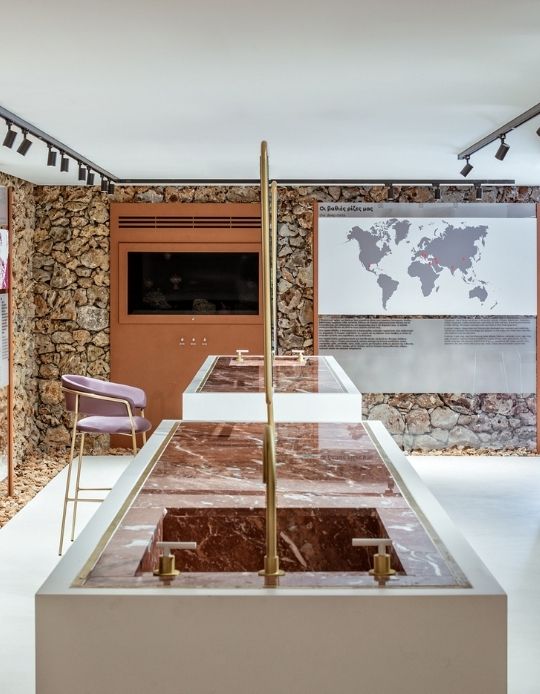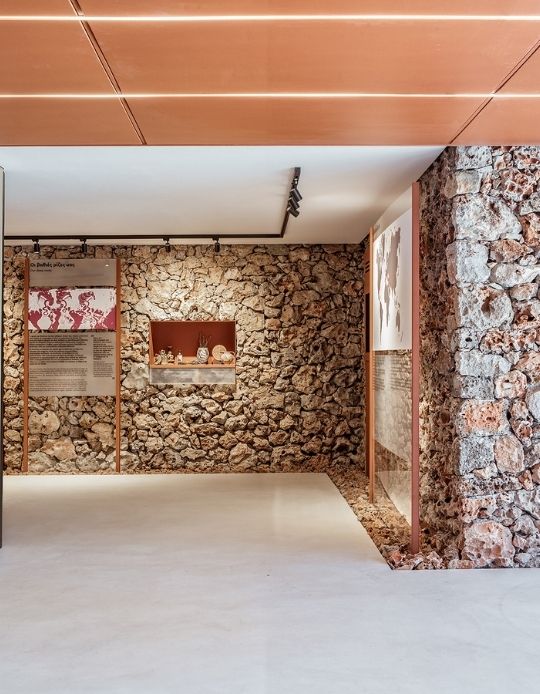 *We are proud that our Experience Store has been awarded the Golden Novum Design Award 2019 as the most Sustainable Design of the Year, and has been named Project of the Year at Greece's Interiors Awards 2020.