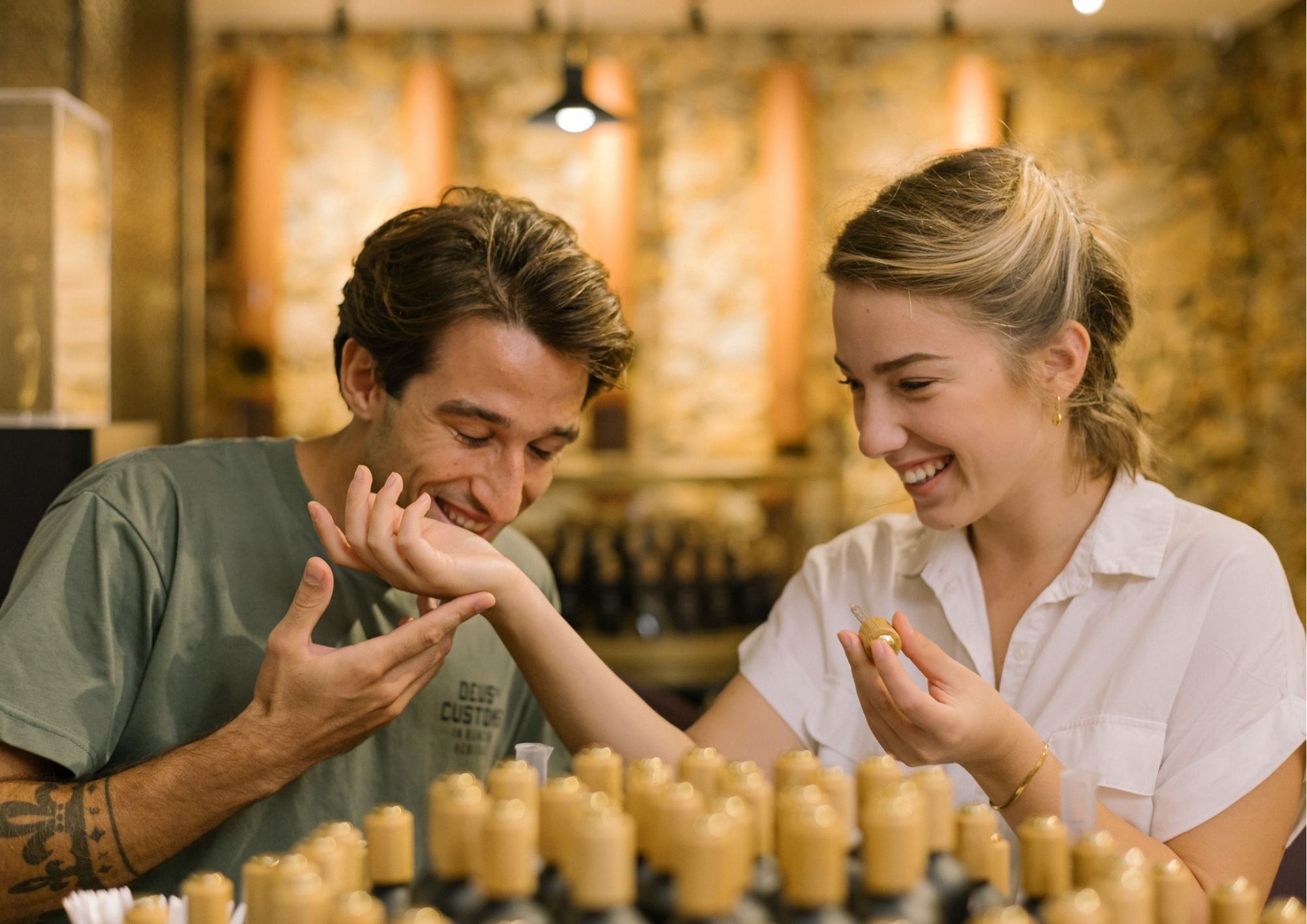 Read our guide
We offer a selection of engaging and informative perfume, cosmetics and soap workshops...
And we seek to inspire the future guardians of our planet by engaging them with a deeper understanding of our production processes and farm to shelf concept. By putting sustainability and being 'green' at the front of their minds, we hope that they will come to care as much about our planet as we do. 
Private Tours
▪ These are available all year around upon reservation minimum 3 days in advance and upon availability 
▪ Private Factory Tours must be scheduled in advance with our secretary. Email: secretary.lyraki@bioaroma.gr or call +30/28410/82 293 to pre schedule your private tour. 
▪ Tours can be scheduled Monday through Saturday; 10am to 4pm during winter (01/11-20/04) and Monday to Saturday 10am to 4pm during summer. Ask us also about our olive oil soap workshop. 
Group Tours / Business Events
We believe in making lifetime memories by triggering senses.
Participating in herbs distillation, watching essential oils' drops coming from the distiller while the aromas cover your whole body create the best scenery to remember.
▪ Designed especially for large groups and conventions visiting the Lassithi prefecture often covering the span of several days to accommodate everyone .
▪ Also ideal for corporate groups looking for a unique activity for employee appreciation or for entertain- ing clients. 
▪ Group coordinators often choose to couple these tours with a scheduled Coffee Bar, High Tea, a lunch experience or other tourist destinations. Ask us about several packages to choose from in our area. 
Find us
If you are interested to visit us and get involved in the magic of perfumery and natural cosmetics, pease let us know using our contact page as we will be looking forward to welcoming you.