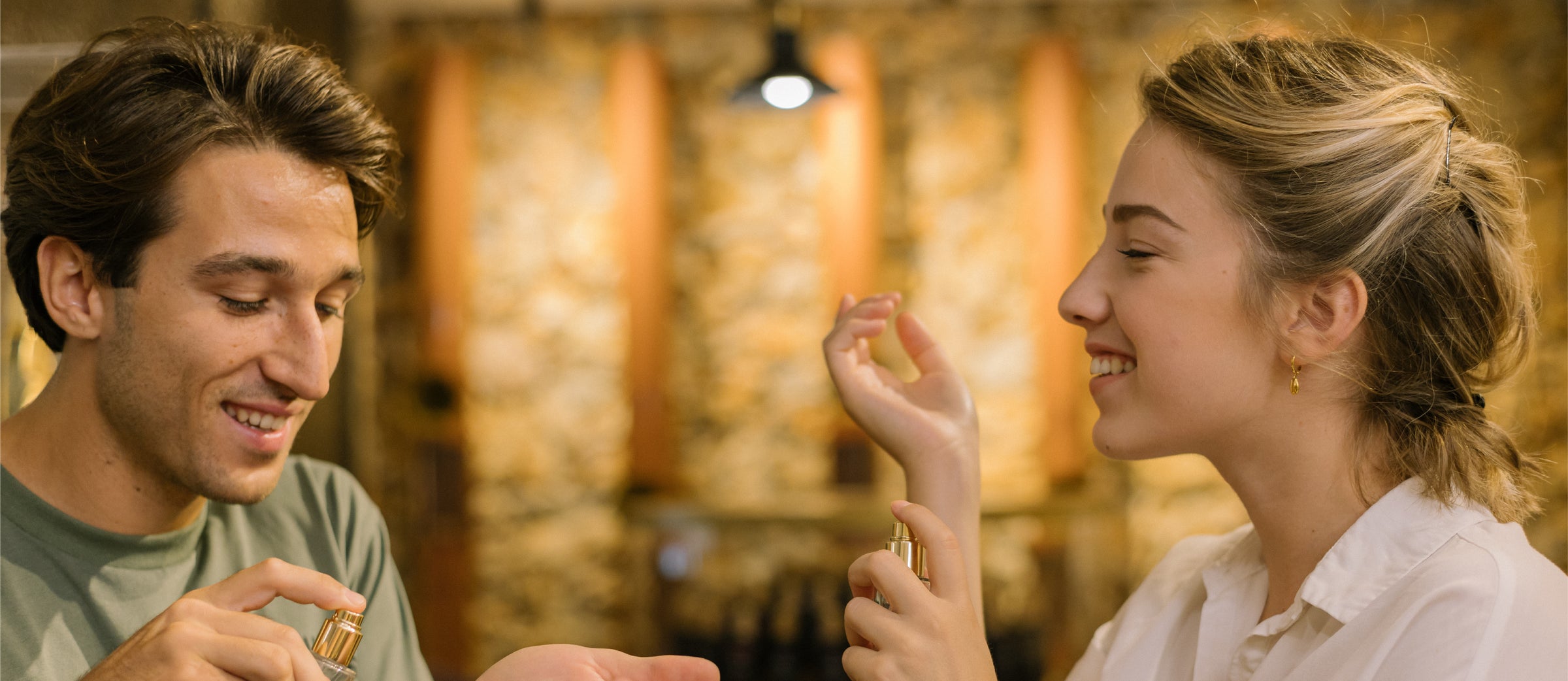 Experience the magic, participating in a unique perfume workshop...
You will experience first-hand the techniques of personal-made perfumes and have an amazing sensory experience with some of the world's most exquisite perfume essences - including those considered rare and vintage.
You will mix-blend the ingredients you have chosen to create a tailor-made scent, which will only belong to you. 
Upon completion of the perfume workshop, you will have the opportunity to take home the perfume you have created, sample more fragrances and essences and make purchases in our on-site shop of our organic perfumes and 100% natural beauty products.  DETAILS ON OUR PERFUME WORKSHOP*:  ▪ Perfume workshop typically lasts 120 minutes.  ▪ Workshop cost is: 65 Euro per person if 1-5 attendees 50 Euro per person if 6-10 attendees 45 Euro per person if 11 and more attendees 45 Euro per child  *Workshops are handicapped accessible.