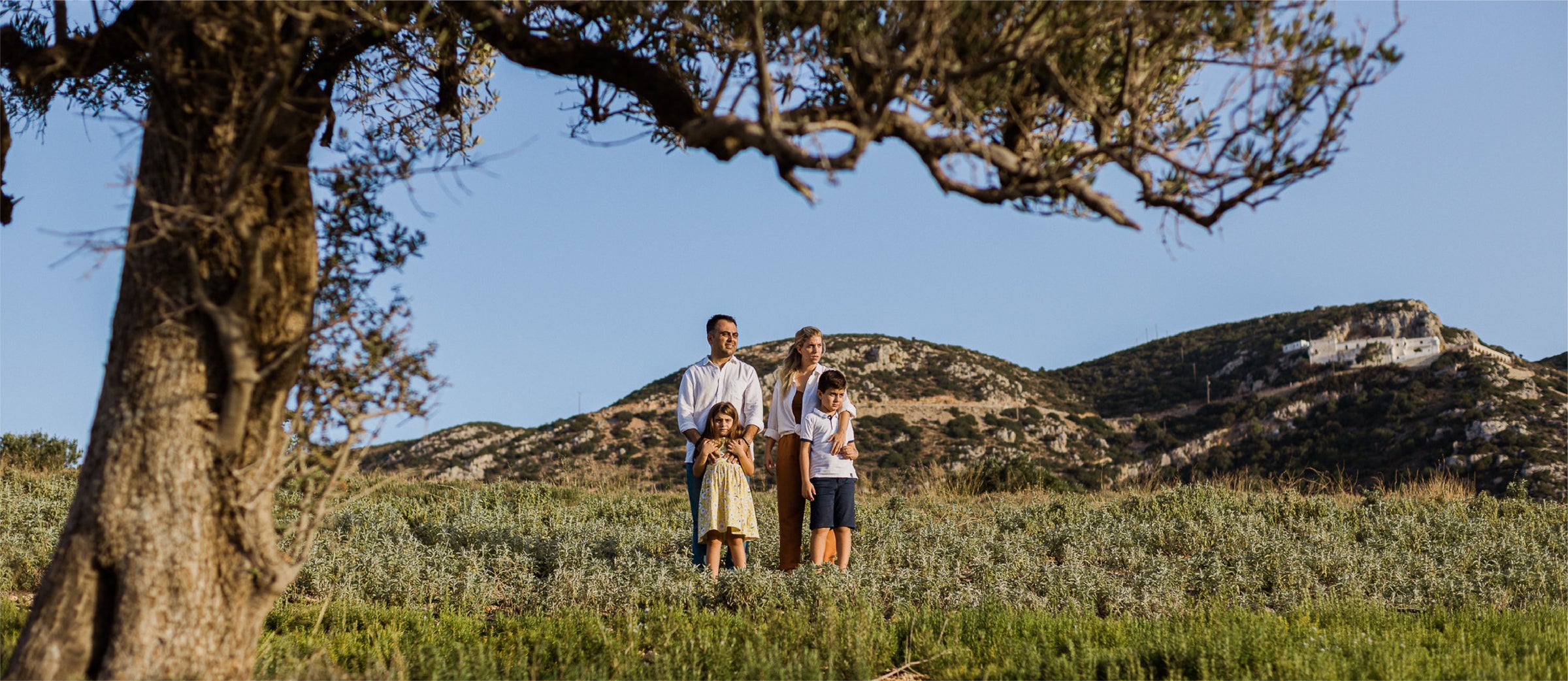 Our Story
Bioaroma Crete, founded in 2007 in Agios Nikolaos, Crete, is a pioneering organic cosmetics and perfumes company, environmentally friendly with sustainable development. Our mission is to utilize the natural wealth of Greek land by creating high-quality organic cosmetics and fragrances, by incorporating vertically integrated action sequences, starting from the field and finishing on the shelf.
All of our raw materials originate from a 100-acre private area where 150 different types of aromatic plants and herbs are organically grown, whilst there is also organic bee farming. Herbs and plants processing, takes place at our company's central facilities. These premises are visitable and include essential oil distillery, herbal extractor, seed press, fragrance and soap manufacturing, laboratories where the creation and packaging of organic cosmetics are done, botanical garden as well as a unique interactive Experience Store.
On the island of Crete, the recipes and methods of creating our products are based on a 40-century long tradition. One of the world's first cosmetic entrepreneurs were our ancestors, the Minoans. With the collaboration of archeologists, we succeeded in highlighting rare ingredients, such as Dictamus & Rock Rose (Cistus Creticus), that were used 4000 years ago. At the same time, we have analyzed, in partnership with the University of Crete, the ancient methods of preparation and physical preservation of goods that result in products without water or chemical preservatives. In this aspect, we bring to light our ancient cultural heritage which is so entwined with the natural environment, that we inherit it enhanced for our future generations.
The manufacturing process is strictly controlled-in compliance with ISO9001 and ISO22716 requirements-and all our finished products are 100% organic and accredited according to the strict criteria of COSMOS ORGANIC, a global organic product certification body that ensures and guarantees that our products also have certifications such as: vegan (non-use of animal derivatives) and cruelty free (non-use of animal experiments).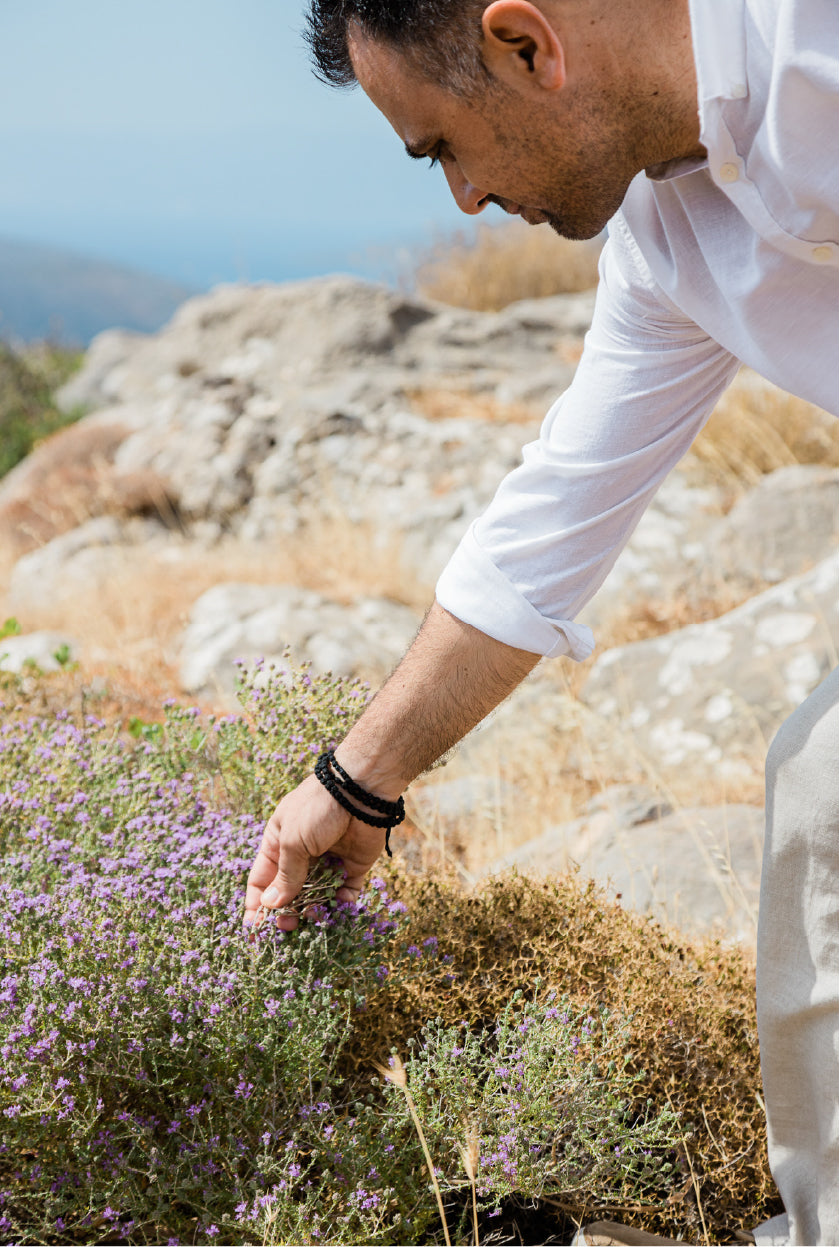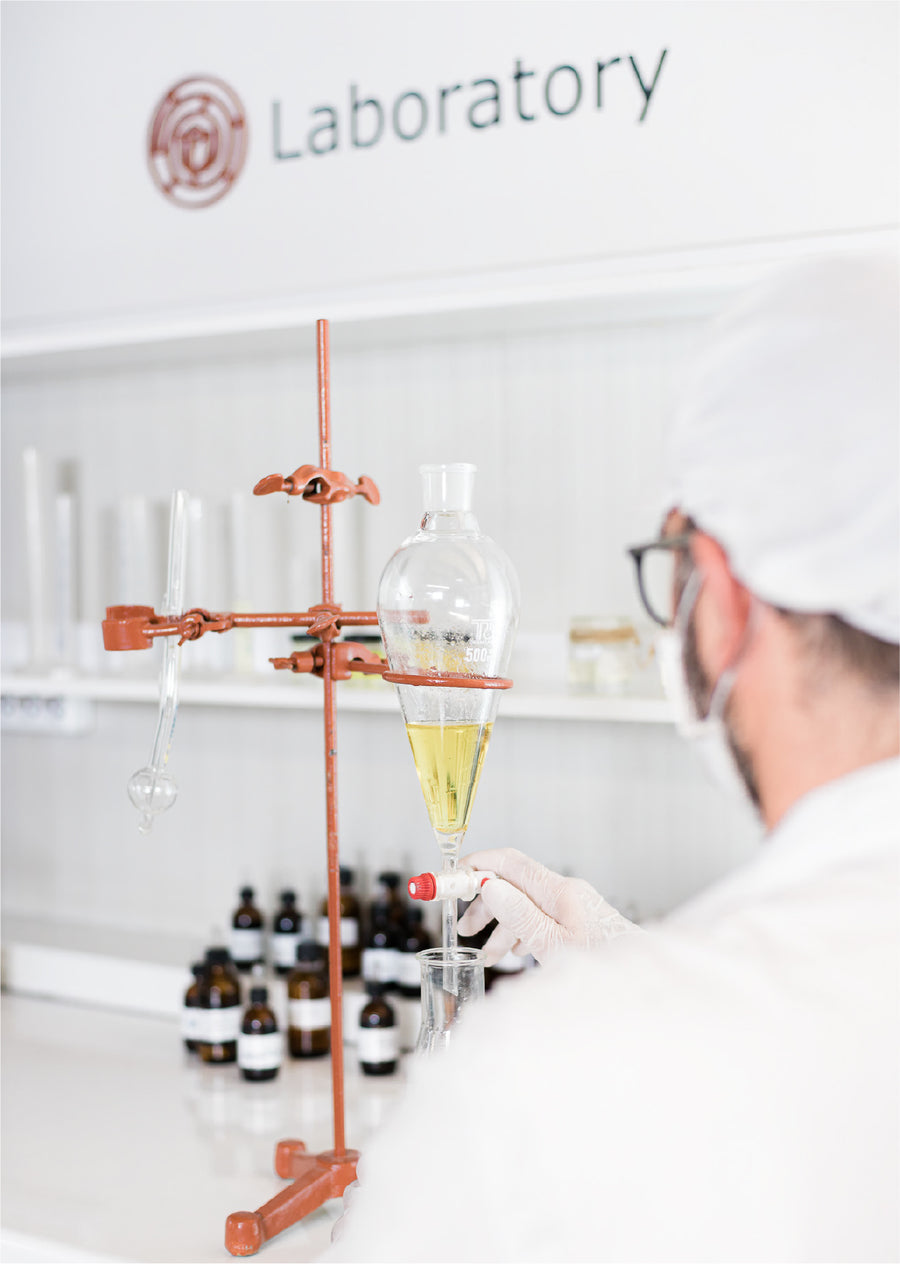 Our Purpose
Ever since I was a young boy, I have been fascinated by the cultural heritage of the land I am blessed to call home. But it wasn't until I was studying chemistry at the University of Crete that I really began to appreciate the power of the incredible abundance of native plants and flowers that exist solely on this captivating island.
Many of our natural treasures – particularly Cretan dittany, the king of Cretan herbs, and labdanum, Crete's magical incense – have been revered for their therapeutic power for centuries, a legacy I felt compelled to explore and protect.
"I founded Bioaroma – 'the aroma of life' – in 2007, with the aim of combining traditional recipes that showcased Crete's botanical wonder with modern scientific techniques that preserved the integrity of our cherished ingredients. Today, I am proud to say that Bioaroma has become a bridge between the past and the present, delivering results-driven, natural and organic beauty products that have become part of skincare and wellness routines around the world."
"As I tread in the footsteps of our ancient Minoan ancestors, following the light they shone on the art of natural beauty all those centuries ago, there isn't a day that goes by that I am not grateful to have this wildly beautiful land as my source of inspiration. I look forward to welcoming you into the Bioaroma family here in Agios Nikolaos, where I hope, one day, you'll tread your own path to our stunning award-winning Experience Store to witness for yourself how we harness the power of nature for the good of your skin and your soul."
Manousos Pediaditis, Founder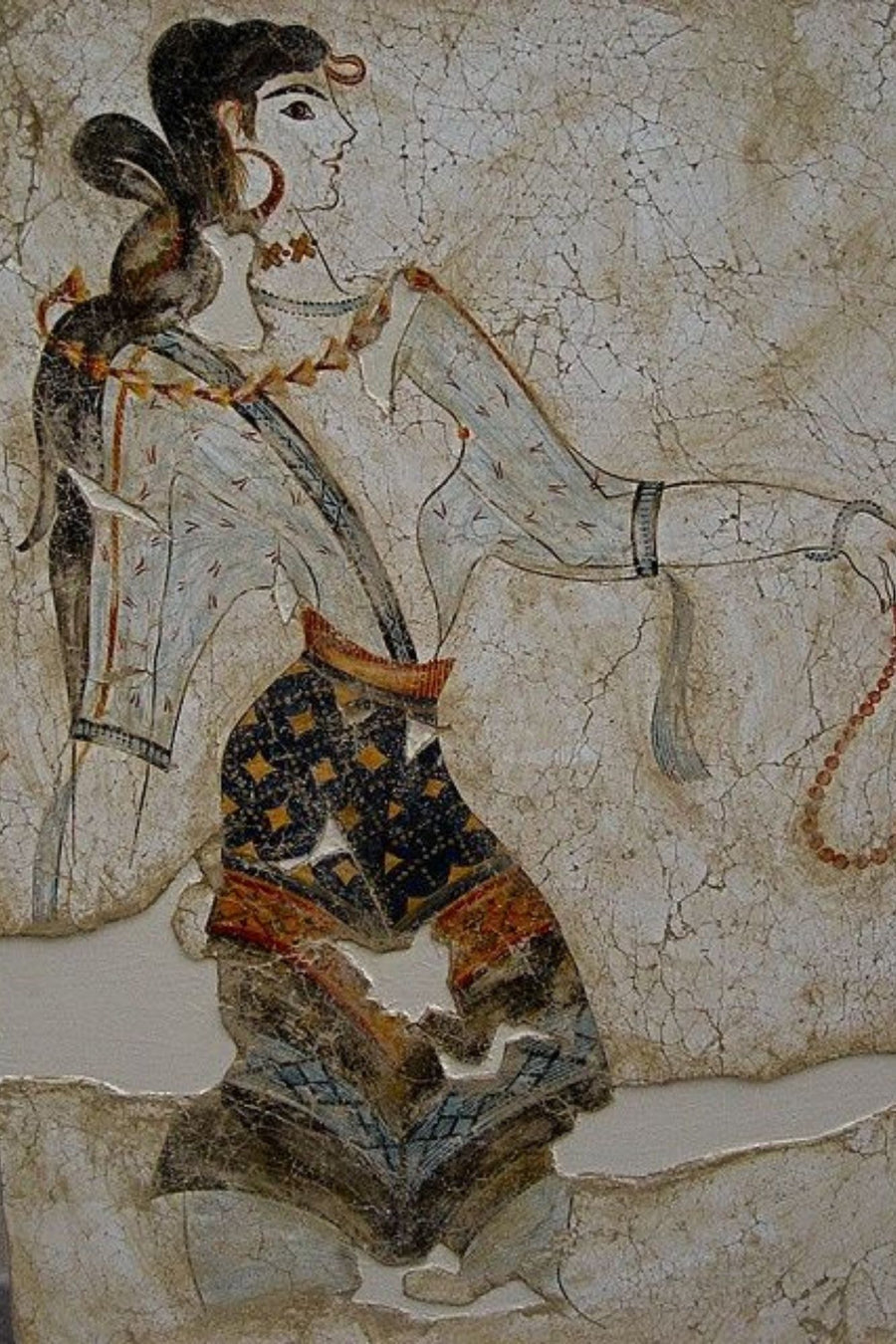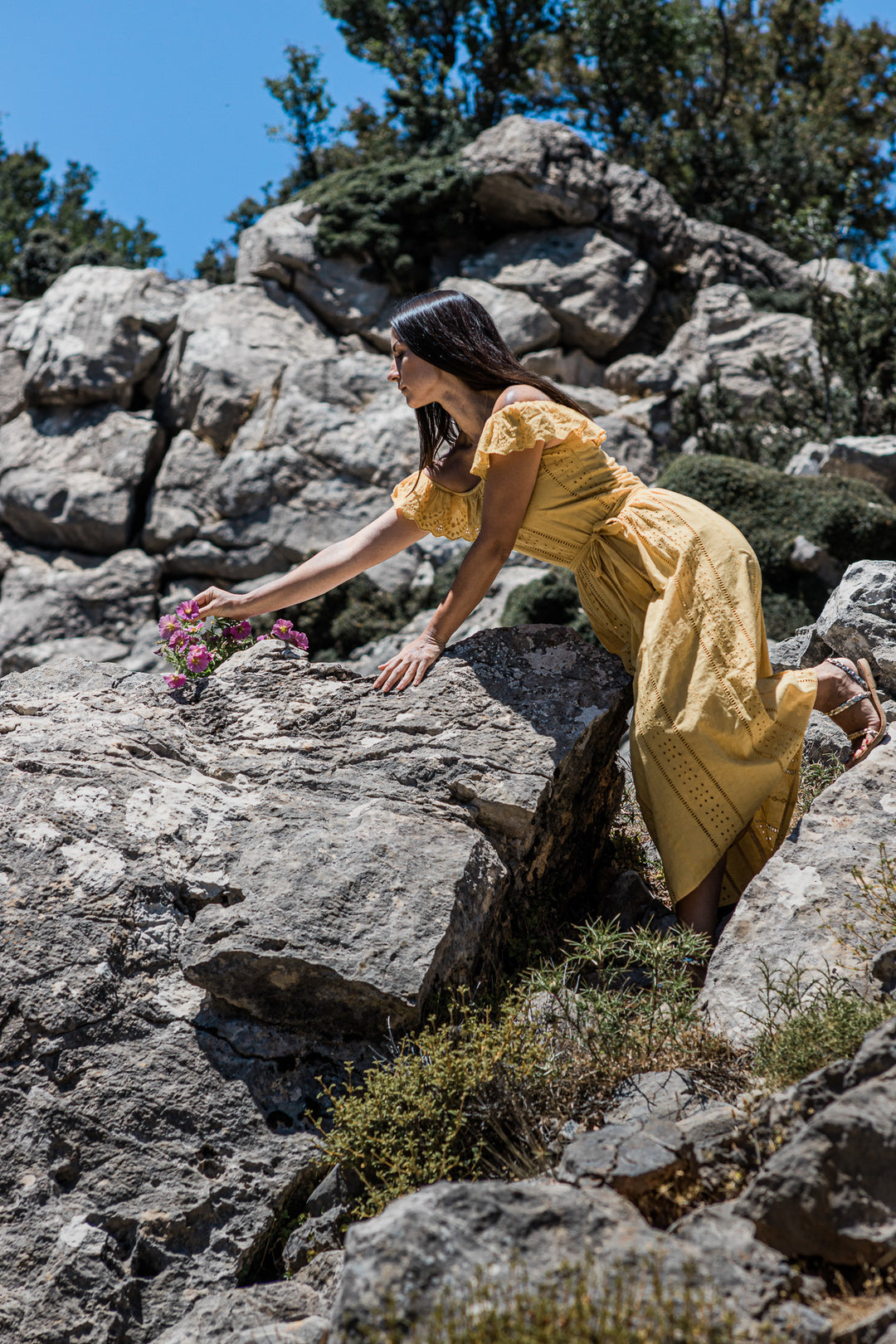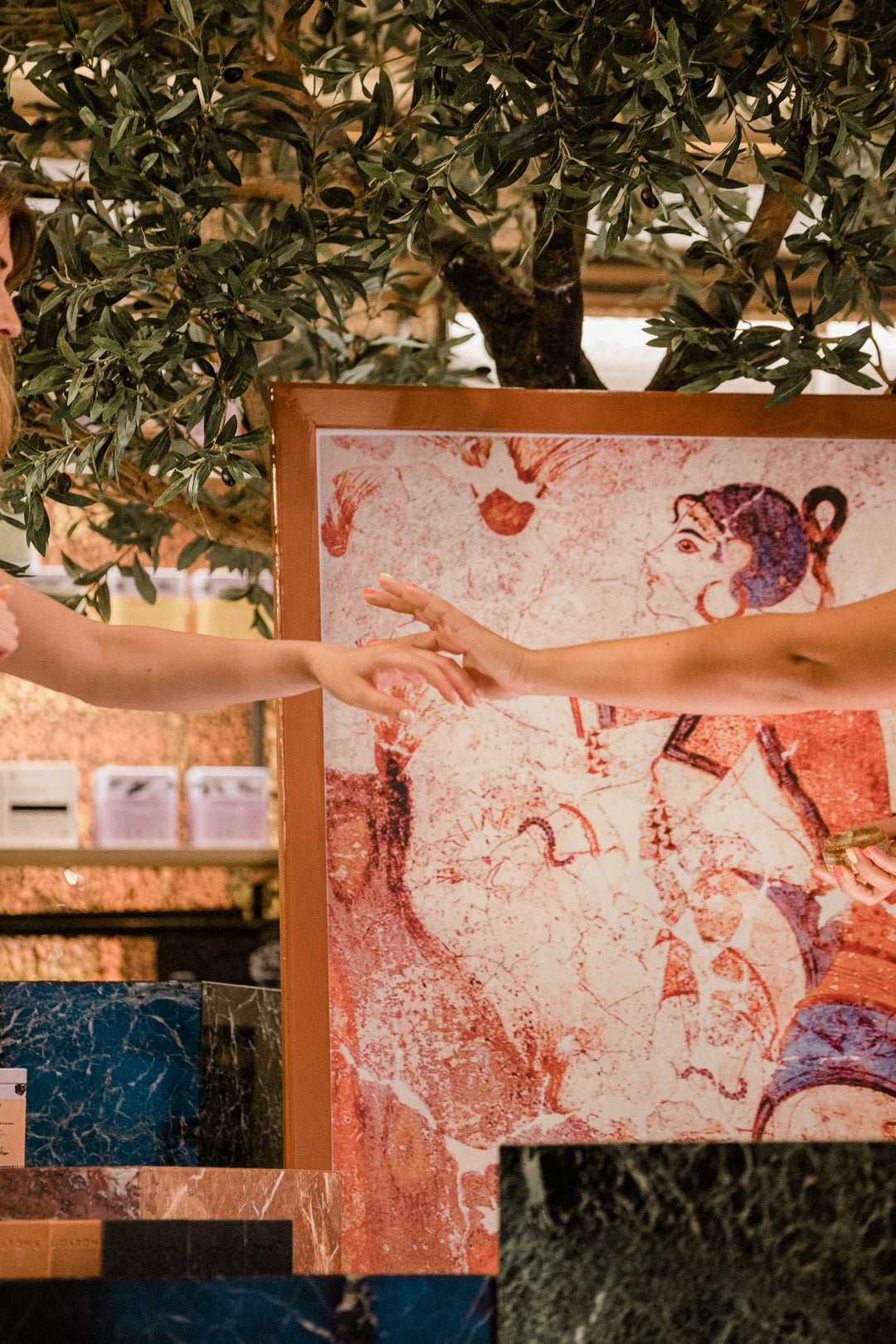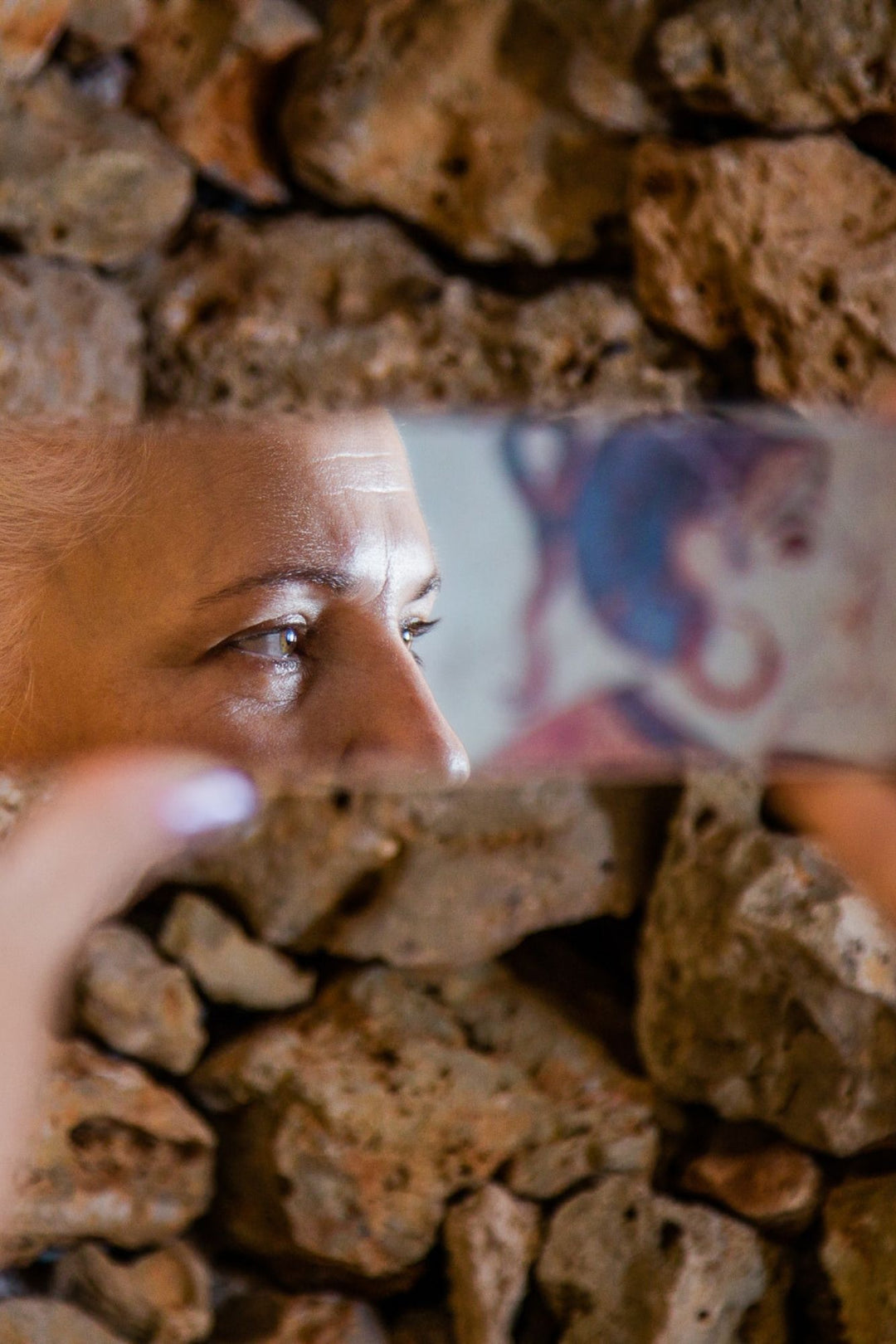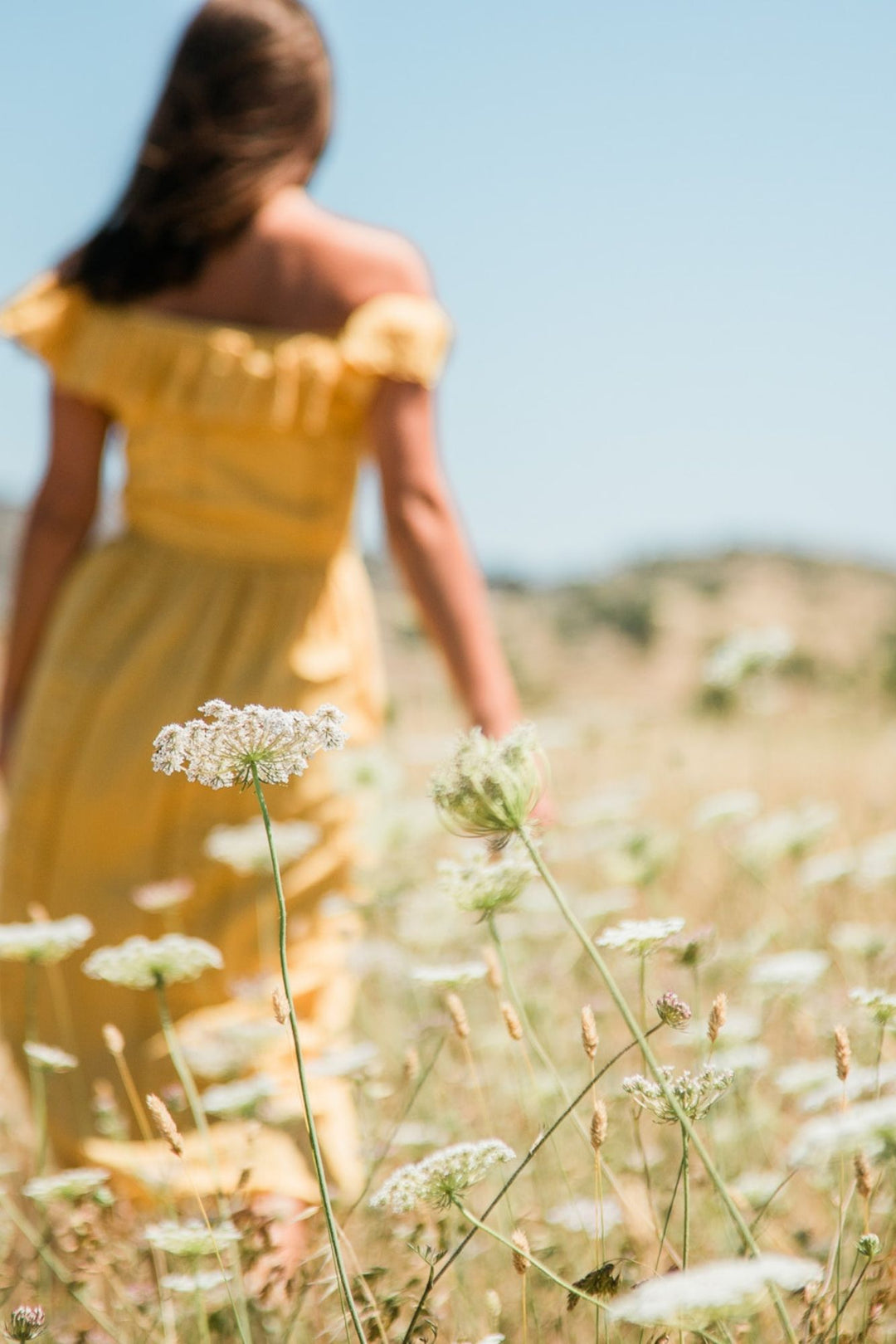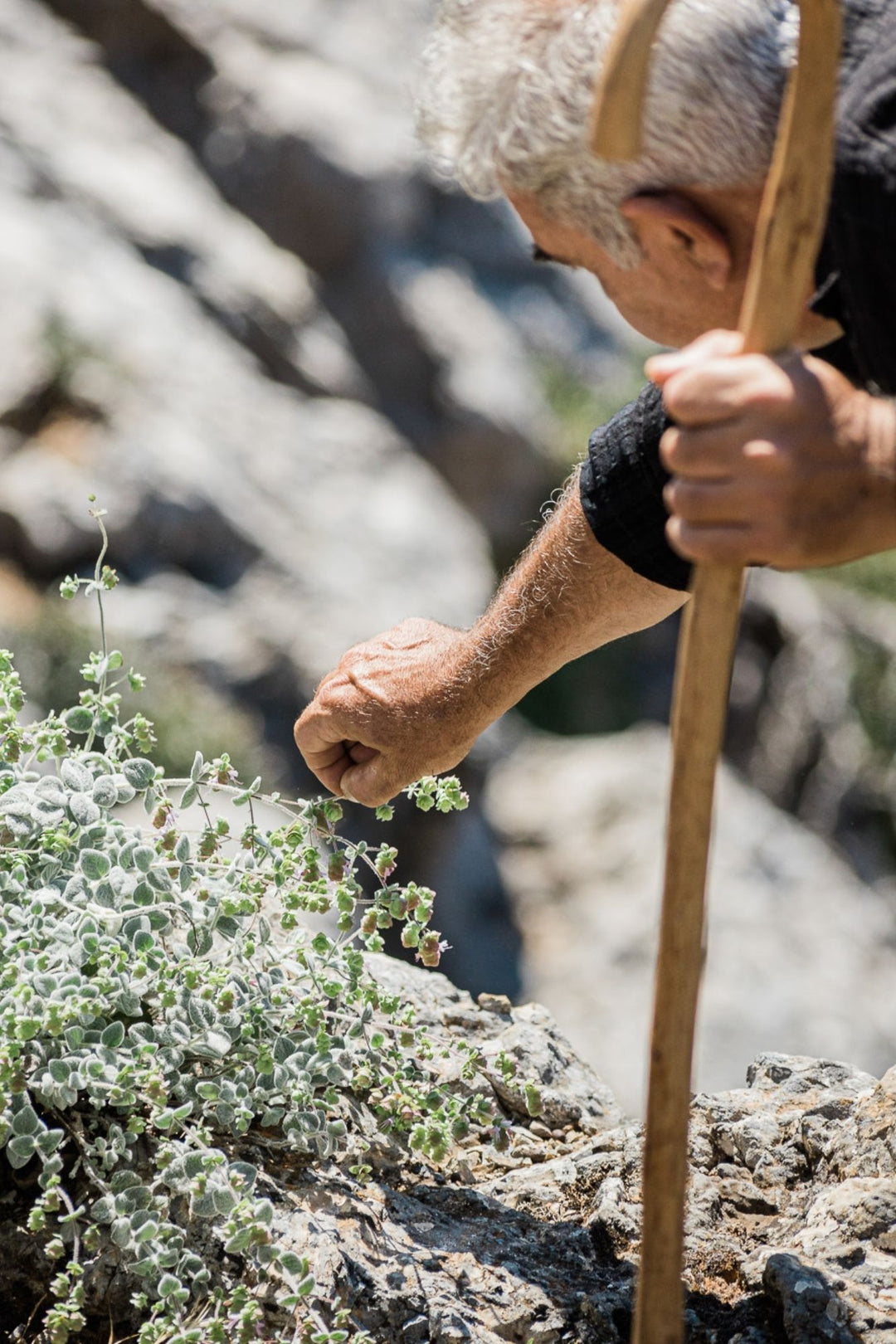 Our products are proudly rooted in tradition, lovingly crafted to keep alive ancient Cretan wisdom and values that have been passed down through the generations. We embody the spirit of a legacy that began 4,500 years ago when our Minoan ancestors unlocked the secrets to our land's botanical power and became the world's first producers of natural beauty products.
Their unique natural creams, therapeutic ointments and aromatic oils were highly prized. By collaborating with archaeologists, we have been able to shine a light on the rare ingredients that made their products so coveted.
At Bioaroma, we honour this incredible legacy by innovating with passion and respect for all that has gone before, using this ancient wisdom as a compass to guide us.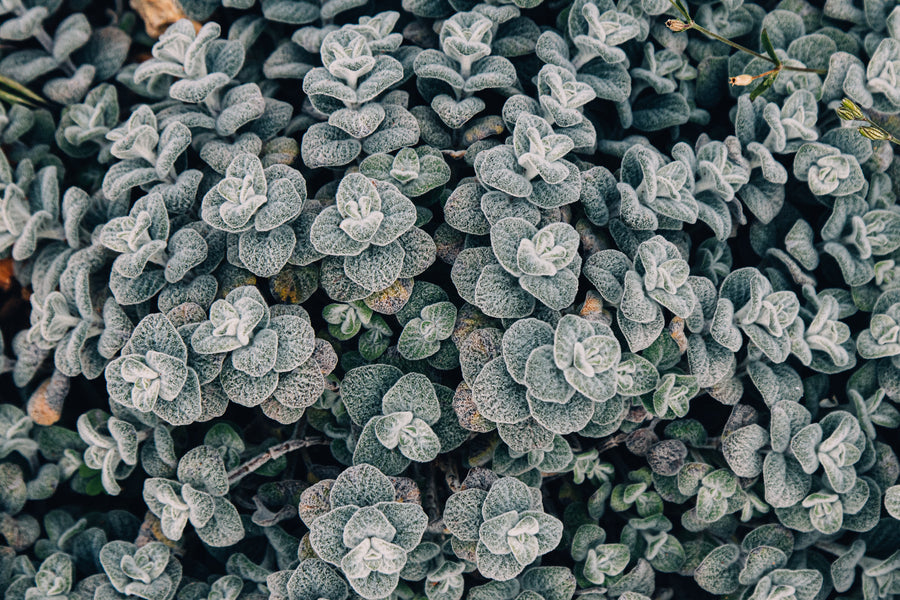 Cretan Dittany
Cretan Dittany is a traditional symbol of love, a gift from the gods. Found in the foothills of the Dikti mountain range, the birthplace of Zeus, the king of Cretan herbs, is revered for its healing and anti-ageing properties.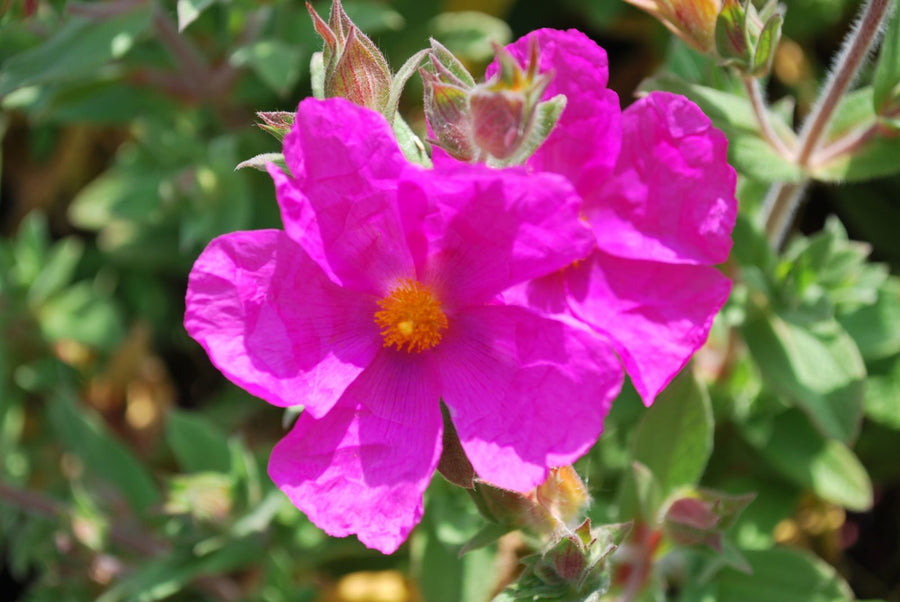 Labdanum
With its intoxicating warm and woody aroma, Labdanum has been burned as incense for thousands of years and is cherished today for its firming and anti-ageing benefits.
Our promise
We are passionate about the purity and integrity of our ingredients and the results they deliver. We promise that every product we create is made with respect for your skin and the Cretan land from which we cultivate our highly active botanicals and plant extracts.
Rooted in botanical power, we put our faith in the power of nature to guide whatever we create. It's why we all our products are natural, organic, vegan and cruelty-free; it's why we seek out pioneering environmentally friendly packaging and use recyclable materials; and it's why we are proud to be certified by COSMOS ORGANIC, the global accredited certification body for organic products. From farm to shelf, we consciously make sustainable choices that put your wellbeing and that of our planet at the heart of everything we do.
We also promise that our products will always be 100% free from artificial fragrances and colourants, parabens, preservatives, sulphates and synthetic chemicals. And we don't just say so; we provide you with proof.