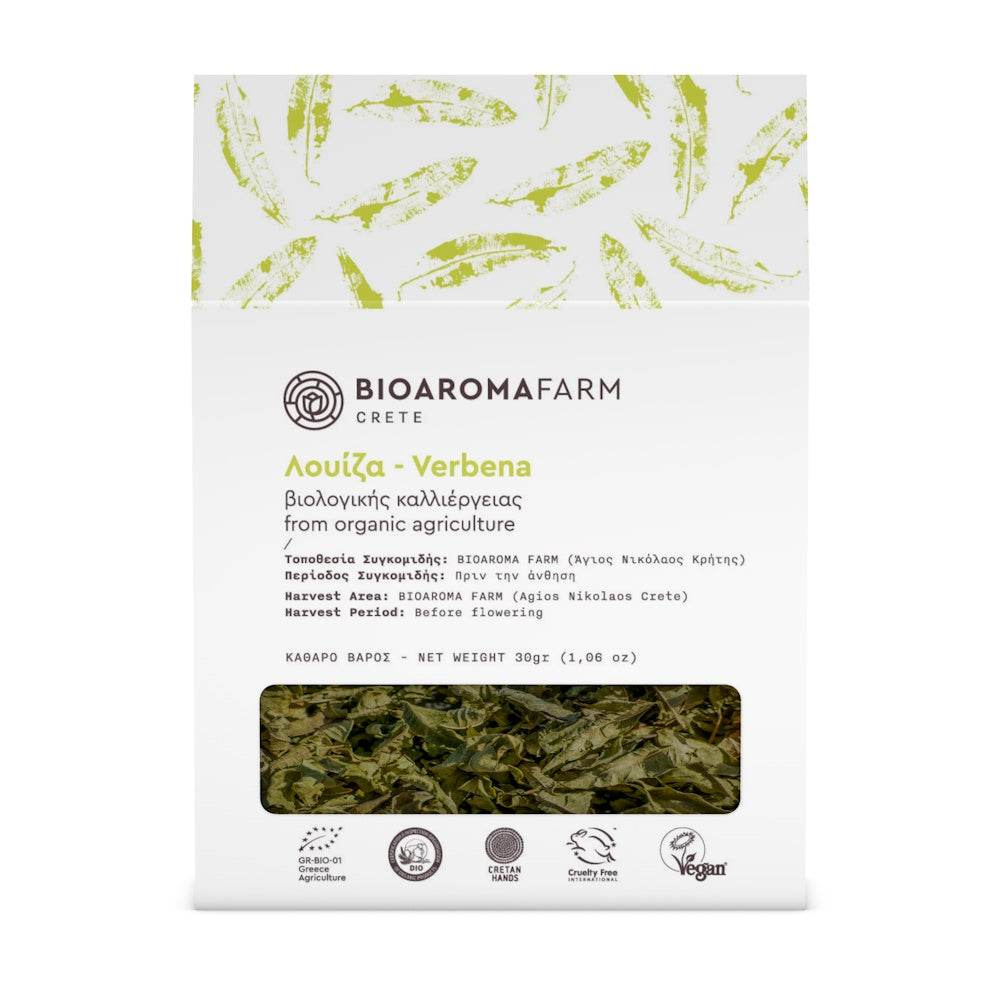 Verbena lemon is identified with the woman and seduce with its aroma. It's an effective dietary ally as it has diuretic properties that help remove excess fluid from the body and reduce orange peel appearance. Safe and especially effective during lactation.
Bioaroma Crete's organic farm employs sustainable practices for the cultivation of its herbs. In addition it is blessed with unique climatic conditions, as the crossroad of Mediterranean winds create optimal microclimatic conditions to produce authentic beverages with rich flavors and aromas. Each herb leaf is carefully cut by the skillful hands of local experienced collectors. 
Verbena (LIPPIA CITRIODORA)* * From organic agriculture
Fill a tea pot with the herb (approximately 1gr per cup).
Let it sit for 3 minutes and enjoy.