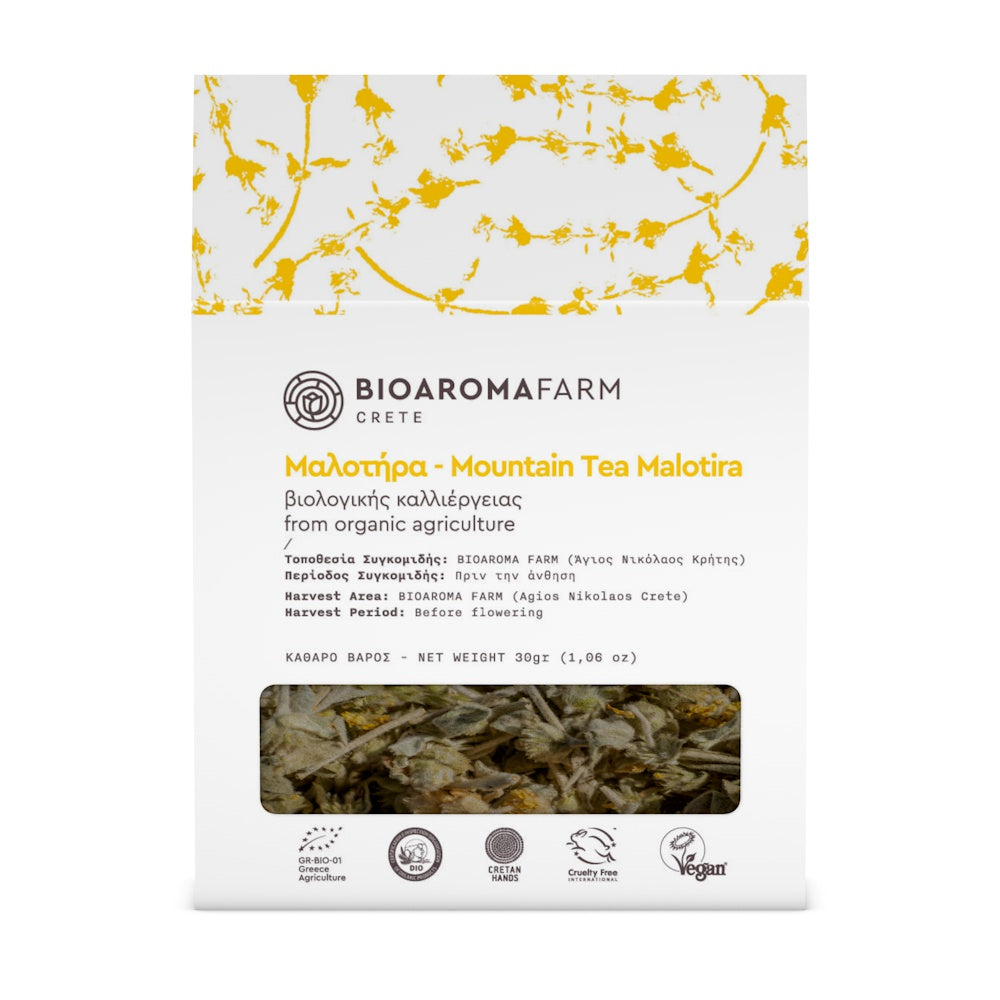 Mountain Tea Malotira is mostly recommended for colds and as tonic for respiratory diseases. Its Latin name Sideritis means iron due to the fact that in ancient Greece it wasused to treat wounds from iron objects. The soldiers also drank it before the battles, toincrease their strength. The Malotira bears small, fluffy leaves and in summer formsstachia with yellowish-white flowers. The low ratio of tannins, the lack of caffeine and the ingredients give the Malotira a light, essential and woody aroma reminiscent of the wild Greek slopes. It has a golden-honey shade with a green tinge.
The organic farm of Bioaroma is located on a mountainous slope near Agios Nikolaos,Crete and is home to over 500,000 herbs and trees. The particular morphology of the soil, its altitude and fertility, formed the ideal position of cultivation of our herbs. Bioaroma Crete's organic farm employs sustainable practices for the cultivation of its herbs. In addition it is blessed with unique climatic conditions, as the crossroad of Mediterranean winds create optimal microclimatic conditions to produce authentic beverages with rich flavors and aromas.
Each herb leaf is carefully cut by the skillful hands of local experienced collectors. 
Mountain tea (SIDERITIS SYRIACA) * * From organic agriculture
Fill a teapot with the herb (approximately 1gr per cup).
Let it sit for 3 minutes and enjoy.