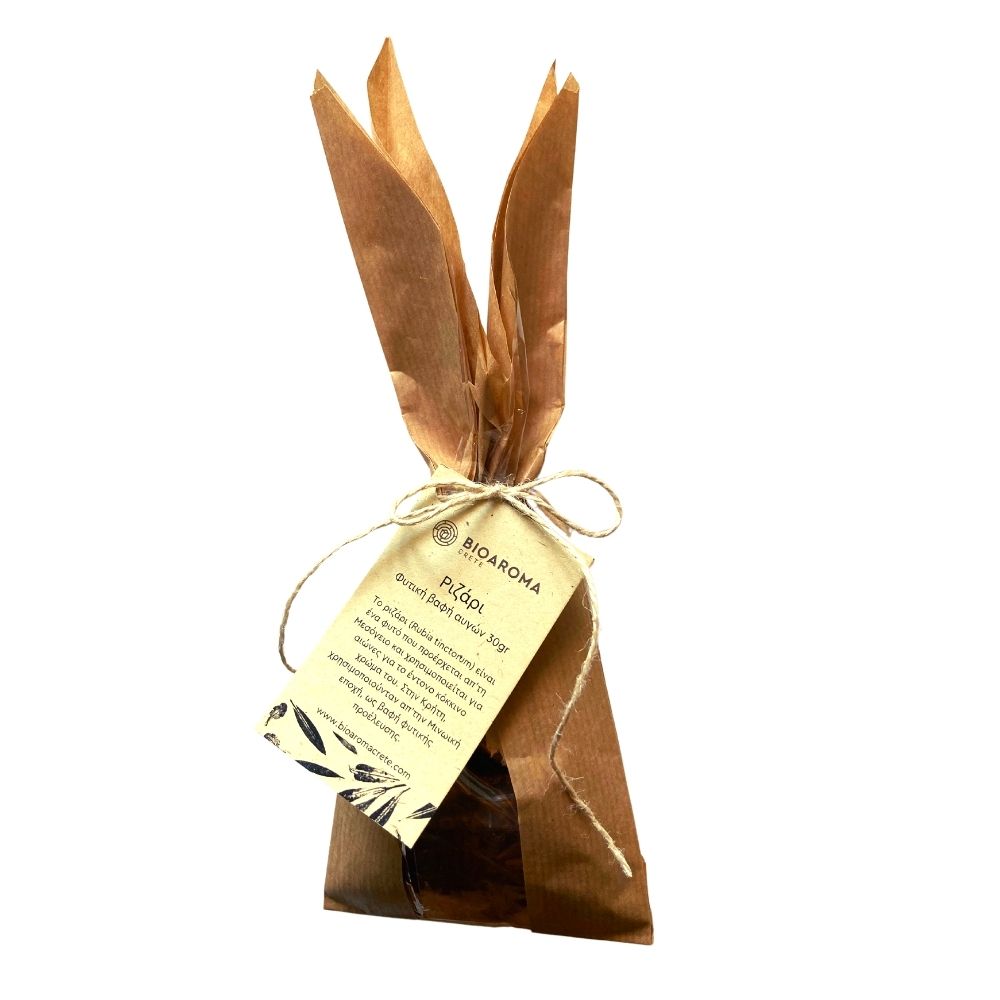 Natural egg dye for 10eggs - Madder (Rubia tinctorum) is a plant native to the Mediterranean. Its roots have been used for centuries for its vivid red colour which doesn't fade in the light. In Crete, it has been used since Minoan times as a plant-derived dye.
Put the Madder in boiling water for 10 minutes and then let it sit for 2
In the morning, strain the Madder and add the eggs and vinegar inside.*If necessary, add water, just enough to cover the eggs.
Boil the eggs for about 15 minutes.